Always be the first to know about what's going on with our organization.
Come share your talents with us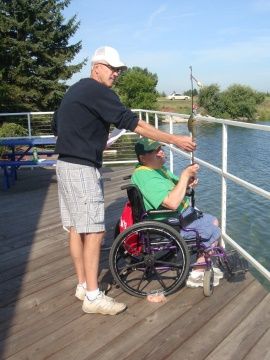 People who like to fish, for weekly fishing trips at our Pond and our annual Fishing Derby at Principal Business Enterprises in June
Sports-minded Invidual who is willing to spend time with young man who lives in BG. Interest in basketball and running a plus!
Person with an SBH background who wants to work with a pleasant lady with behavioral challenges. Good field experience potential. 
Someone who is willing to assist a young lady with her reading skills
Swimmers available on Tuesday evenings or Wednesday afternoons who would enjoy interacting with our residents in our heated swimming pool.
Community Friends for individuals who would like to spend more time in the Bowling Green community.
Student, Community or Business Organizations looking for one-time or ongoing Community Service projects. We have unique ideas that you will enjoy!
If you enjoy an activity and want to share it with us, we want to talk to you!
For more information, contact Kali Hammer at (419)353-8481 or khammer@wlrs.org.