Read Below to See How Far We Have Come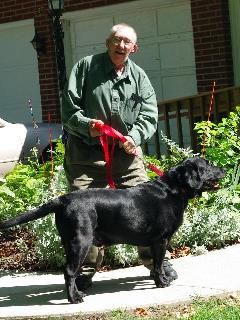 In 1979, the first three homes opened in response to the deinstitutionalization of individuals living in large state-run institutions.  
Those homes were built in Portage with the purpose to provide residents with a more "home-like, community-based setting."
We have never looked back.
We are proud to be an exceptional residential option for individuals with developmental disabilities. Our ability to provide high quality care and service to individuals is due in part to the dedicated staff, families, community, civic groups, and businesses, as well as the Wood County Board of Developmental Disabilities. Presently we serve over 150 individuals in nearly 30 community settings throughout Wood County.
History (1974 - 1979)
1974

Plans are underway to begin a residential program in the county. Zoning and public opposition are barriers.

The first tax levy was passed for residential services. It took almost 5 years before the homes were actually built.

1975

The construction of five, eight-person homes was proposed. Those homes were to be built at the location where the Justice Center is on Gypsy Lane Road. The proposal faced opposition due to the land and its possible use for a new jail.

1979

The first residential homes open in Wood County. Three homes are built in Portage designed to serve adults with significant developmental disabilities. The homes are named after Clarence Werner, Bernadine Restle, and John and Nancy Nichols. Mr. Werner was a parent, board member, and was very involved in county and state-wide disability-related issues. Bernadine Restle was a parent and one of the founders of Wood Lane. John and Nancy Nichols donated the property for the homes. Later in Wood Lane's history, they provided significant funding for the construction of the Nichols Therapy Pool.
History (1981 - 1989)
1981

An eight-person home opens in Bowling Green and is named the Dwight Miller Family Home. Mr. Miller was a long-time BGSU professor and a member of many boards at Wood Lane.

There is public opposition to the opening of a group home in Walbridge. Court action was needed in order to open the home.

1982

An eight-person home opens for women in Walbridge and named after Rollie Hampton. Mr. Hampton was a parent and an active member on many boards at Wood Lane.

1986

The semi-independent living program begins.

1987

The Orval Meach home opens. Mr. Meach was an active parent and one of the founders of the Wood Lane Summer Camp that was held at Wintergarden Lodge each year.

The Daisy Walters Home opens.

The Edwin Bomeli home opens. Dr. Bomeli was an active parent and a long-time Board member on many boards. He was also responsible for encouraging a Bowling Green family to donate their home to WLRS, 1989

A home for eight men opens in Bowling Green. It is named after Walter and Helen Hadley, who had owned the home and donated it to Wood Lane.
History (1992 - 1995)
1992

The Julie Kane home opens in Bowling Green. Ms. Kane was a WLRS staff member and BGSU student who tragically lost her life in Bowling Green.

1993

Two homes open and are named the Troas Dunn home and the Gladys Schult home. Mrs. Dunn was the first classroom teacher at Wood Lane School in 1955. Mrs. Schult was a parent and the first classroom assistant in the first school class in 1955.

A third home opens in 1993.

1995

The Mark Pickard home opens. Mr. Pickard is a very active member of the Perrysburg Knights of Columbus and has been responsible for a significant amount of volunteer service and for the donation of thousands of dollars to Wood Lane.

Two additional homes open and provide housing for an additional seven individuals.
History (1996 - 1999)
1996

The Mike Nichols home opens in Perrysburg. The four-person home was built by Mike's mother, Nancy Nichols, and was donated to the Wood County Board of DD.

The first WLRS "Caught In The Act" Talent Show is held.

1997

The Wood Lane Foundation is created. The Bernadine Restle Fund is established and earmarked for WLRS, Inc. Bernadine's husband, Chuck, was responsible for the establishment of the Foundation. The Restle's were one of the organizers to begin a school program in 1955 and their daughter was one of the first students. The family helped create and run the popular Wood Lane Summer Camp with fellow parents Orval and Florence Meach.

1999

Wood Lane Residential Services privatizes.

The David C. Miller and Theodore Sipes homes open. Mr. Miller has served on many Wood Lane Boards and as Editor of the Sentinel-Tribune, has been a leader in publishing positive news stories about people with disabilities. Mr. Sipes is a parent, a long-time Board member, and a true advocate. His family was responsible for a $1 purchase of a four-person home in Bowling Green.
History (2000 - 2002)
2000

Wood County families and staff participate in the "Now It's Our Turn Campaign." Families, staff, consumers, and volunteers were very involved in a statewide awareness campaign on the need for additional state and federal dollars to address the Residential Waiting List crisis in Ohio. Parents made posters and a contingent of families and staff traveled to the State House for a rally that fall.

The Dr. Thomas Wojciechowski, Sr. and Dr. Jack Whittaker homes open. Dr. Wojciechowski and Dr. Whittaker have served as WLRS physician and dentist since the inception of residential services in 1979.

State grants were obtained for Residential Accessibility Projects in accordance with the Americans with Disabilities Act. They included the constructing of wheelchair ramps for five homes.

2001

Families continue to participate in a state-wide grass roots effort to communicate to legislators the need for funding for residential services for individuals. A campaign entitled "Now It's Our Turn," focused on the need to secure funds for needed residential services for individuals, especially individuals who are living at home with aging parents/caregivers. As a result, new funding systems were secured to access additional Medicaid dollars.

2002

Wood Lane continues to be aggressive in finding ways to maximize the use of local, state, and federal funds. We have converted individual's funding sources to a Medicaid based system called IO Waivers. That change has resulted in additional match monies available to help serve the needs of individuals on the Residential Waiting List.

The Board provided a letter of support and land for a HUD approved building project for Wood Lane Residential Properties, Inc. The Boards were notified in October 2002 that funding had been approved for the new construction of two, four-bedroom homes for senior citizens with developmental disabilities. (The homes opened in 2006.)
History (2003 - Present)
2003

A four-person home opens called the William Home.

2004

WLRS establishes a twenty-four hour respite program as well as staffing an after school program for children and youth served by Wood Lane.

2006

Elder Haus I and II open.

2007

WLRS assumes the operation of the Diane Kemer home in Perrysburg. Mrs. Kemer was responsible for establishing one of the first family consortium homes in Ohio and oversaw its operation.

2008

A new eight person home opens and is named after WLRS CEO Greg Bair.

A new home near Haskins opens.

The Hadley Home is converted to a four person home.

Authorization received from HUD for the construction of fourteen, one-bedroom apartments. Construction is slated to begin in 2009.

2009

A home purchased on Bourgogne Ave. to provide services to 3 individuals.

2010

Wood Lane Apartments construction starting in March 2010.

Respite home replaced with a new, fully accessible home in Portage

Large living space additions completed at Nichols home and Werner Home in Portage

2011

Apartments open January 2011. Named Nancy Ullum Garden Apartments.

2014

The Williams home name moves from Weston to a home in Bowling Green. Also in 2014 Jessica Miller-Blakely is hired as the new CEO for the retiring Greg Bair.