Our mission is to provide individuals with the highest quality of life enhancement opportunities in residential environments by:
Respecting individuals,
Ensuring options and choices,
Supporting families, and
Providing community partnerships
Meet Your Neighbor
Fred: Fred was born in Toledo and grew up in Perrysburg. He currently works at BSA, where he does assembly work, and also helps with recycling work at various offices in the area. Fred enjoys traveling, and has visited North Carolina, Las Vegas, and other places. His favorite destination is Cedar Point, where he and his friend Andy go every year. Fred can also be found performing at Portage Valley's annual Christmas play, which he has done for many years. He also likes to spend time with friends, shop for groceries, and go out for dinner. Fred's favorite things about living in BG are attending church at First United Methodist and helping his stepfather sell produce at Stimmel's Farmers Market on Saturdays.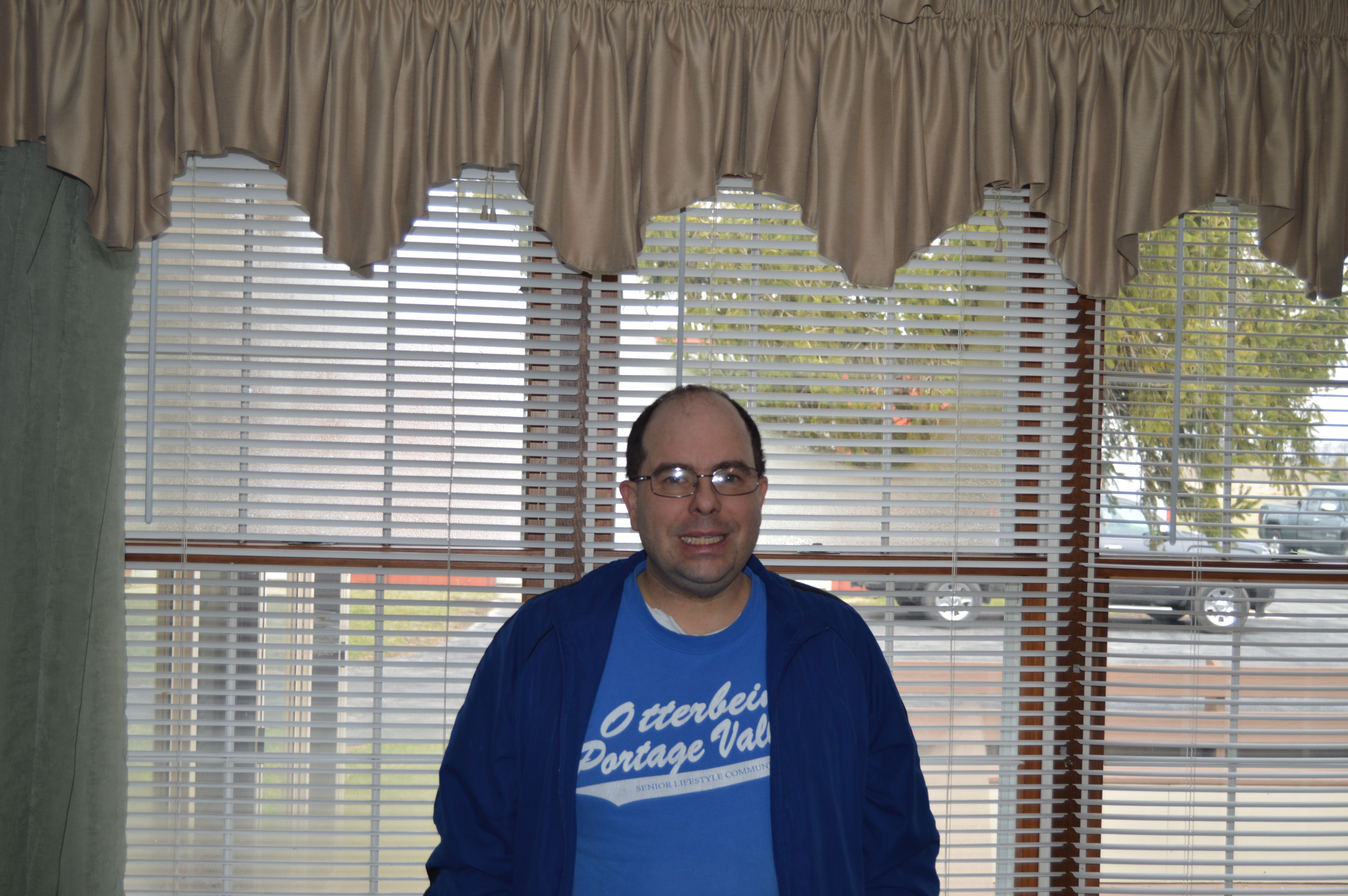 Wood Lane Residential Services, Inc. is a proud provider of services to individuals with developmental and intellectual disabilities in Wood County, Ohio. We serve people in their own homes or apartments as well as those who live in homes owned by either the Wood County Board of Developmental Disabilities or the Wood Lane Residential Properties Board.
Our track record with local and state surveys is excellent and our staff receive extensive initial and on-going training. We go above and beyond what is required by regulation and law to ensure individuals receive the support and assistance needed in order to live happily and as independently as possible.